In 1997 the communist government in Cuba began to allow private residents to rent spare rooms in their homes to tourists and visitors from abroad. This was a major shift in policy. Since all hotels, motels and campsites up until that point had been owned by the regime in Havana, this was one of the first forms of private enterprise allowed in the country.
Staying in a casa particular is therefore a great way to experience the real Cuba and spend time with 'ordinary' Cuban families in a way that was impossible just a couple of decades ago. But how do you book a casa particular in Cuba? And what exactly is a casa particular anyway? We give you the low-down of all the need-to-knows and provide our top tips on how to book a casa particular in Cuba.
What exactly is a casa particular?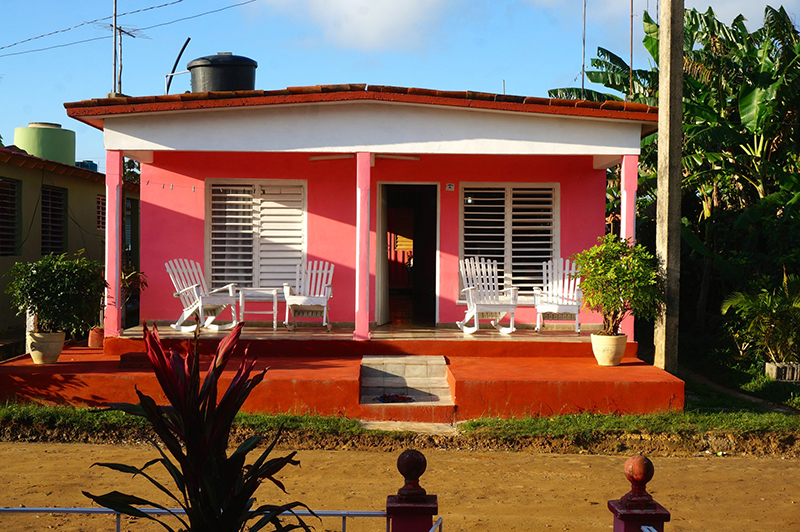 Casa particular (or casas particulares in the plural form) is simply the Spanish for 'private house' and is used to define homestays and privately-owned (rather than hotel) accommodation. A specifically Cuban form of accommodation for visitors to the island the casa particular policy allows those Cuban citizens who own their own homes to rent out spare rooms.
Casas tend to be small establishments, offering beds for a maximum of 5-6 people. It's therefore essential to book the specific casa you're after as early as possible, especially if visiting the island during the high season (November through to April).
Though it's hard to pin down exactly what a casa particular is, since there's nothing else quite like them, the basic idea is best compared to that of a bed and breakfast situated in the home of the owner, or more rarely, holiday rentals where a whole apartment is booked. Targeted specifically at the foreign tourist market, usually rooms are booked for short stays of no more than a few days, though longer bookings can be made too. Since each casa is independently-owned, specific procedures differ from casa to casa.
What types of casa particular are available?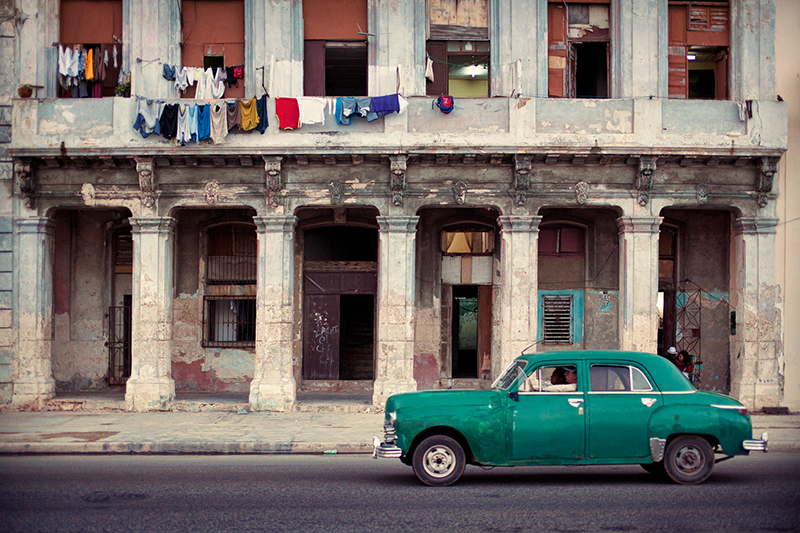 Before we go on to describe how to book a casa particular in Cuba, we must first explain what types of casa are available. Though the term was originally meant to refer to the private rental of spare rooms by Cubans, it has expanded to include whole houses and apartments, studio apartments offering a separate entrance, luxury penthouses, and mini-apartments too. In other words, just about any form of accommodation on the island which isn't a hotel.
Because each casa is privately-owned, each is also unique, varying in facilities and amenities. Some are rather more basic, while others can match top end bed and breakfasts elsewhere in the world with the quality of stay they offer. Whether rooms come with a private bathroom is therefore dependent on the particular casa chosen. And much the same can be said for every other amenity you might be expecting or looking for. Likewise, some owners will offer breakfast – continental or cooked – while others may not. Choosing a budget option doesn't mean you're risking cleanliness. Even the cheapest of casas will be spotlessly clean and include a bed, cupboard and chair, thanks to the house-proud nature of Cubans. Higher-end casas can be decked out much like a hotel room with telephone, satellite TV and mini-bar, as well as air conditioning and fine décor.
Many casas will also offer additional services and facilities at an extra cost. Home-cooked meals are often available for lunch and dinner, as are laundry services, and cigar purchases. If unsure whether to dip back into your wallet, bear in mind these extra services can act as an important additional source of income for hard-pressed families while offering you the chance to sample the freshest and most authentic meals you're likely to find anywhere on the island.
How to book a casa particular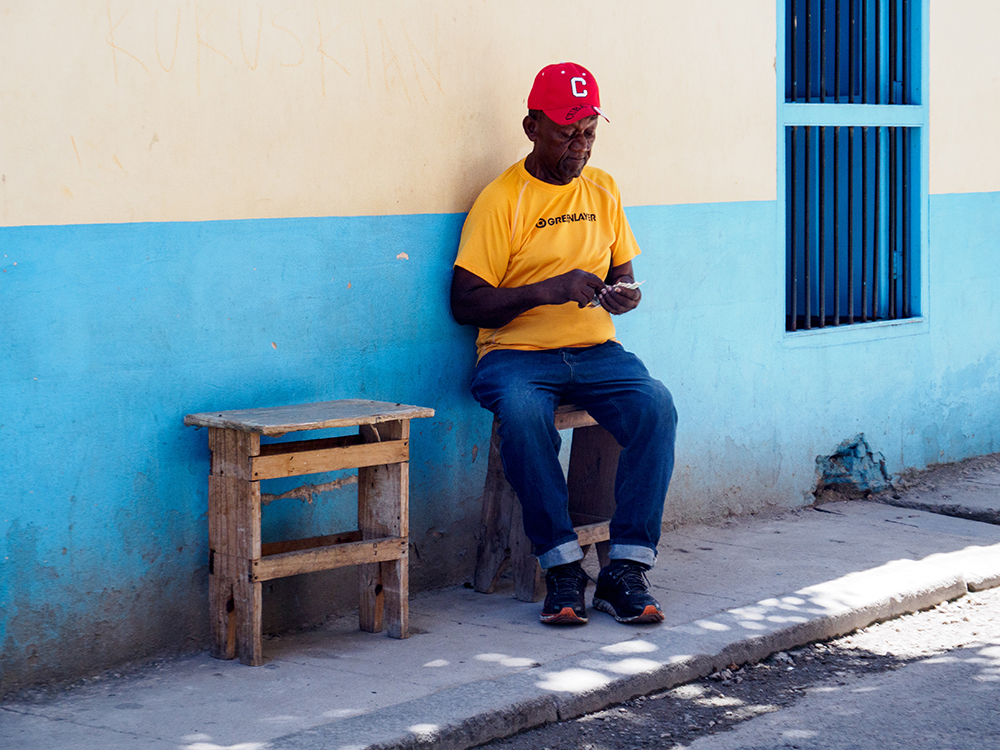 You've fallen in love with the idea of staying at a casa particular in Cuba. Great! But how do you book a casa? And can you just turn up and pay at the door?
The majority of casas are now members of associations. In exchange for a small membership fee, the associations help to advertise the properties and take bookings for them. Sometimes difficult to find independently, the best are increasingly being listed in travel guides to Cuba – though the choices listed may be limited by space, and not include newer options opened up since the guide was published and printed.
By far the easiest way to book a casa is to leave all the hassle to someone else by booking an organised tour. Opt for a tour operator that knows Cuba well, such as Locally Sourced Cuba, and let them arrange everything for you, guaranteeing your place in the best casas the country has to offer.
If you fancy chancing your luck and just turning up at a casa, they can be recognised by a blue and white triangle symbol located close to their door. If they don't have a room, they are sure to point you in the direction of someone who does, though we don't always recommend surprising owners (who are just ordinary Cuban families remember) by just turning up like this, particularly if your Spanish is limited in scope!
Many casas also now have a presence on the internet, either through their own websites or via comparison-style sites. Searching for 'casa particular Cuba' online will bring up a range of booking sites, of which Cuba Booking Room is well recommended by those who have used it. Airbnb and TripAdvisor also have a casa presence though prices tend to be higher (because of commission charged to owners) and the choice less broad, while the website CubaCasa is dedicated to nothing but casas particulares.
Another great new way to find a casa is the Cuba Junky app for iPhone and android devices. It allows you to contact owners directly, and has a handy offline function for when out of range of one of Cuba's WiFi hotspots.
How much will a casa particular cost?
During the low season (roughly April to June, and again from September to October), the cost of renting a room for a night can fall to as low as US$18. The longer you intend to stay the easier it will be to negotiate down this price further. In the high season expect prices to start at around $30 per night – still a bargain compared to the other options available to you! Prices can be a lot higher than this for more premium options.
Sorry, we're full!
Though you've followed all our top tips for how to book a casa particular in Cuba above and reserved your favourite casa, it's not unusual (though increasingly rare) to turn up to be told there is no bed for you. Just like airlines and hotels, casa owners have been known to ensure a fully-booked house by overbooking. If this happens, you won't be left without accommodation, but taken to a friend's casa. In this case, make sure you check out the room and double check the price before agreeing to your change of accommodation.
Finding your casa particular
The streets of Cuba can be confusing, especially if you are arriving into a new town or city after dark. Street signs are not universal, and though casas do display the blue and white signage by their door as we've described, these signs are not always immediately obvious if you're new to the country. So make sure you have your casa marked in some way on a map as well as having the written address which you can show to non-English speaking taxi drivers and passers by!
Casas particulares are the perfect way to experience the modern Cuba of developing private enterprise and get to know the people of the country more deeply. Having read this article, you should now know how to book a casa particular in Cuba and be well on your way to doing so!