When planning a trip, you might end up reading a few different articles and blogs with titles along the lines of "How to Save Money on Holiday." Some of them are filled with useful little nuggets of information, and some of them might contain… uh… gems such as "make sure to compare the prices of flights on different airlines," leading you to think that whatever automated computer program that wrote the darn thing needs an upgrade. But this is a blog written by a real human, and as a real human, it's important to acknowledge the truth. About the best way to save money when you travel is to find a whole bunch of fantastic and fun things that are free.
Of course you're going to spend money while on holiday, but you can keep your costs down if you know about the stuff that won't cost a cent… and that is still interesting for you and your travel companions. Havana is one of those cities where it's possible to have a great time without breaking the bank, and so this list of free things to do in Havana is going to come in handy when you set out on your Cuban adventure.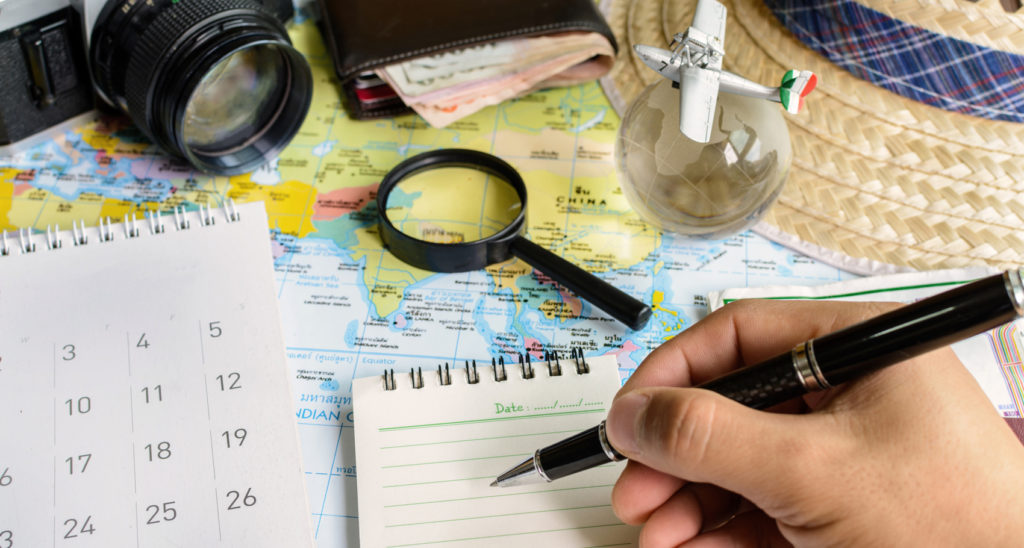 1. Pay Some Unlikely Respects
Who would you expect to see memorials to in Havana? Revolutionary heroes? Sure, they've got that. Key figures of socialism? The city has got that covered. But there are two rather bizarre memorials in the city that, while being respectful, are entirely unexpected. Can you guess who is the object of admiration at the Parque John Lennon? Yes, this is a park dedicated the memorial of everyone's favourite Beatle. There is a life-sized statue of Lennon sitting on a bench in the centre of the space, and the park is in Vedado. Old Havana is home to another unlikely memorial. The Jardín Diana de Gales was established to remember Princess Diana, and is a small, refined space. It's just off the Plaza de San Francisco de Asís.
2. Malecón Magic
The Malecón is a long esplanade that stretches along the waterfront from Havana's Old Town to Vedado. It's possibly too long to walk its entire length, but it's about one of the best free things to do in Havana. There is such a cross section of the city on display, from teenages drinking beer with their friends, to families on a day out, enchanted visitors, and noisy touts, trying to sell things to everyone else. It's an interesting and authentic slice of city life.
3. An Explosive Mix of Colour and Culture
You might think you have stepped into an alternative dimension when you walk down Callejón de Hamel in central Havana. It feels like the rest of Havana, but with an added dash of colour and life. This is a street where a number of artists have set up shop, and the street has become almost like a shared outdoor gallery, with weird and wonderful decorations everywhere.
4. Calle Obispo
You can take your pick when it comes to which street in Old Havana will be your favourite, but we would put money on the fact that Calle Obispo (Bishop Street) will win the prize. This is where the hustle and bustle of modern Havana meets a more relaxing way of life. It's a curious mix which imbues the narrow street with life.
5. Colon Cemetery
One of the more relaxing free things to do in Havana is to take a visit to the city's beloved Colon Cemetery. It's a swath of manicured gardens and austere memorials in central Havana. It's also exceptionally relaxing, and is an ideal place for some quiet contemplation on a busy day.
6. Free Things to Do in Havana on a Hot Day
Havana is rarely listed on the lists that detail the best beaches in Cuba, and yet the city has its fair share of glorious beaches. Unsurprisingly, these can become rather packed on the weekends, but you can just head further out if you crave a quiet stretch of sand. The best all round beach is probably Santa María del Mar.
7. Art by the Water
The Almacenes de San José was held in a square in Havana's Old Town until 2009, when it was relocated to a waterfront warehouse that dates back to the 1800s. This gorgeous building is now home to the famous (and gigantic) arts and crafts market, often with roaming musicians (and a view of the ocean). Yes, you're going to want to buy something, but it's totally free to browse.
8. Christ of Havana
If you want to combine religion with some amazing views, then this next item on our list of free things to do in Havana will be the way to go. Located in Casablanca, this statue of Jesus Christ overlooks the bay (and indeed, the whole city). It's a bit of a hike to get there, but the views are astounding.
9. Baseball, Passion, Parks!
The Cuban passion for baseball is a curious cultural quirk. Sure, many countries are passionate about their sports, but Cuba takes it to another level. Go to Havana's Central Park and look for the esquina caliente (hot corner). During the baseball season (from November to June), this area is crammed with men playing baseball, watching others play baseball, arguing about baseball, and generally loving baseball. Some of the arguments are enjoyably theatrical.
10. Havana Cathedral
It's formally known as La Catedral de la Virgen María de la Concepción Inmaculada de La Habana, but nobody will mind if you just call it the Havana Cathedral. Even if you're not religious, the sumptuous building is a must-see, and of course it's free to enter. It's a marvellous place to escape the heat and enjoy a reflective moment before heading out to take on the city once again.
Do you have any questions? Just leave a comment below!