In this ocassion, May comes with a lot of cultural musical events to highlight and take into account according to your preferences for your next Havana trip. In some cases our tours will incorporate attendance/ participation at these events. If you are unsure whether or not the tour you are considering will incorporate a special event or activity, just 'Ask Us' and we will get back to you straight away – that is the Locally Sourced way!
May 5-24 Jornada Cubana Contra la Homofobia

Havana, Granma, Manzanillo & Bayamo are the main provinces in Cuba where will be celebrating this event made up symposiums, lectures, films, art exhibits and a theatrical festival with Cuban elements such as "congas" in the defense of the LGBT community in the country.
May 8-10, 2014, Red Bull Cliffing Diving World Championship
In its sixth year, the World Series will bridge natural venues and urban surroundings as much as it will push boundaries. The season kicks off with aesthetic leaps from the picturesque Morro Castle Fortress at the entrance of Havana Bay. See in the official site.
May 16-25 Mayo Teatral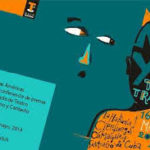 Casa de las Américas & Havana theaters sponsor the biannual edition of Mayo Teatral, the most important  event for Latinoamerican and Caribbean Scene.
Mayo Teatral dedicates this year's edition to theatrical crossroads: cultural, geographic and language, and synthesizing various art forms. Groups from Bolivia, Brazil, Ecuador, Mexico, the Dominican Republic and Cuba are expected to be taking part at several Havana theaters and venues in Santa Clara, Cienfuegos, Camagüey and Santiago de Cuba.
May 19-27, 2014. Cubadisco: The Cuban Grammys
Cuba is undoubtedly a musical country, everywhere you go you can listen and feel the spirit of a variety of rhythms and instruments. As every year Cubadisco festival is dedicated to a country and a musical genre and also pays tribute to artists and personalities with a distinguished creative work within Cuban Music. Specialized conferences, expositions, colloquiums, concerts and CD launching take place during the Fair, as well as a wide musical program at different theaters and salons of Havana City, with the participation of many Cuban and foreign groups and singers.
This year the Festival will be dedicated to Trinidad & Tobago and the percussion as instrument, also one of the main attractions will be the concert of the Spanish group Chambao with the Cuban "Trovador" singer Carlos Varela.
National Ballet of Cuba classic masterpieces functions
The main cast of this prestigious company will be delighting the public in the next monthes with classic masterpieces choreographed by her prima ballerina Alicia Alonso. The performances will take place as usual in Avellaneda show of National Theatre (Sala Avellaneda del Teatro Nacional) from Friday to Sunday.
May 9-11 & 16-18, 2014 Coppelia. The story about the doll that became real in Doctor Coppelius workshop don't lose their charmant, despite the time.
June 20-22 & 27-29, 2014 The Swans Lake. A classic piece "very hard" but in this case coreographied by Alicia Alonso with a touch of romanticism by changing the tragic end with a happy one.
May 19-26 Festival la Huella de España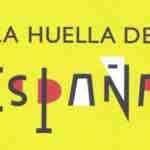 This festival summons to almost all the arts: dance, music, visual arts, opera singing, poetry and theater, and each year is dedicated to show not only the Spanish roots present in the Cuban culture but also the cultural life and customs of the Spanish autonomous communities and regions. Current Year edition is dedicated to Galicia and as usual the headquarter will be the Gran Teatro de la Habana.
May 25-31, 2014. International Festival of Poetry Havana
A gathering of poets from all the continents will be engaged in an intense program including seminars, lectures taking place in all Cuban provincial capitals, writing laboratories and visual arts exhibitions. The event will be dedicated to the bicentenaries of Cuban poets: Gertrudis Gómez de Avellaneda and José Jacinto Milanés.
Havana Venues: Sala Villena de la UNEAC, Basílica de San Francisco de Asís, Salón de Mayo of Pabellón Cuba, Casa de la Poesía (House of Poetry), Theatre of National Fine Arts Museum.
May 30, 2014 World Series of Boxing Final Cuba vs Azerbaijan or Kazakhstan
Cuba Domadores are now heading to the finals of WSB, a remarkable achievement in their debut season. They will take on either Astana Arlans Kazakhstan, or Azerbaijan Baku Fires in the final.
Mayo Renacentista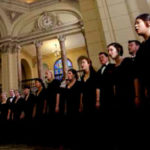 Concert season dedicated to the twenty years of the Ancient Music Ensemble Ars Longa will be celebrated in Paula Church (Iglesia de Paula).
May 16, 7pm Lutist Aland López will offer a panorama of music for lute in the Renaissance.
May 23, 7pm The Ars Long Early Music Ensemble, Orquesta Barroca of the National School of Music and the sociocultural project Cantus Firmus will play Renaissance-style music from the archives of New Spain from the late 16th-early 17th centuries.
May 30, 7pm The chamber choir Exaudi will sing works from the 16th century, when polyphony reached its greatest splendor.

Qva Libre concert Café Cantante del Teatro Nacional. Every Wednesday 5:00pm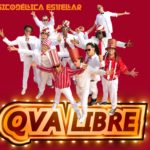 This wildly energetic and committed 10-piece band deservedly swept the boards, winning TV and music business prizes galore, not to mention recording offers from both on and off the island. They also built up such a following that they now regularly fill the favoured Saturday night spots at some of the most popular fusion venues in town. What they have come up with is definitely something new and very fresh, and performed in an irrepressibly funny and exciting way, with 100% high octane energy.
Alexander Abreu & Havana D Primera. Miramar House of Music. Every Tuesday 5:00 pm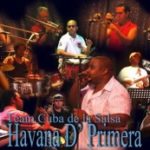 The Cuban timba pure, authentic, not suitable for those seeking palm and mojitos in series pearl of the Caribbean. That's Alexander Abreu and his group, Havana D'Primera, which, as we say in the island, are going strong as anyone. Virtuosos, able to lift both the wildest salsa hearings as to seduce the jazz circles less willing to dance, Abreu and Havana D'Primera debut have a proposal that leaves no one indifferent. To enjoy, never better, because this timba not forgotten.
Mayco D'Alma. Every Monday 10:00pm Red Salon of Capri Hotel & Every Thursday 11:00pm in Dos Gardenias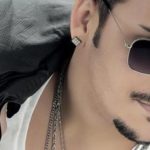 Young Cuban singer who is part of the generation of young performers who are reviving the pop music on the island. His romantic themes are in the top lists of national music in the last monthes.
José Luis Cortés y NG La Banda. Every Wednesday in Casa de la Música de Galiano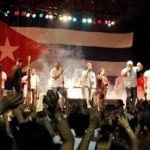 NG La Banda is a Cuban musical group founded by flutist José Luis "El Tosco" Cortés. NG stands for nueva generación ('next generation'). NG La Banda are the creators of timba (a term coined by Cortés), the most important popular dance and music genre of the past two decades. NG La Banda became known as the music of the people, emanating from the barrios and the poorest parts of Havana, yet many intellectuals deemed it too dirty and vulgar to be a valid art form. Cortes became known as "El Tosco" or "Rude Boy" because of his sexual lyrics and unabashed stage and street presence. As a result of NG La Banda's success, many more timba bands sprung up throughout the 1990s. "The intellectuals say that timba is crap," Cortés says."But this is a racist concept. Cuban popular music has always been the music of the people, of the poor barrios, where there are very few whites. This is the music that comes from below, that makes people want to dance. But just because people dance to it doesn't mean it's not as serious as any other serious music. Timba is not your father's, or your grandfather's, Cuban music; not the sweet traditional sounds of the international hit Buena Vista Social Club. Timba is the sound of Cuba now, a rhythmically dense, relentlessly energetic music played by highly skilled musicians for a demanding dance-floor audience, with lyrics that draw from and become part of the language of the streets.