Some important events to highlight in March if you are planning your trip to Havana. In some cases our tours will incorporate attendance/ participation at these events (this will be highlighted before booking) – see below for details. If you are unsure whether or not the tour you are considering will incorporate a special event or activity, just 'Ask Us' and we will get back to you straight away – that is the Locally Sourced way!
Festival de Música Antigua Esteban Salas: March 1-22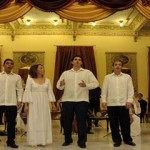 Dedicated to commemorate the anniversary of the death of the first Cuban musician of whom there is record of printed scores, every year the Esteban Salas Early Music Festival gathers outstanding performers of Medieval, Renaissance and Baroque music who perform in Old Havana headed by the Ars Longa Music Ensemble.  2014 marks the 10th Anniversary of this festival and it´s made up of many concerts, master classes, lectures and workshops that will take place in the Basílica Menor de San Francisco de Asís, the Iglesia de Paula and Luthería Workshop respectively.
International Women´s Day: March 8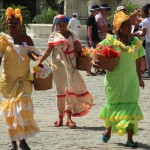 If you are in Cuba for International Women's Day then think flowers, program reminders, make arrangements and then deliver. For your colleagues, friends, family and loved ones. This day, celebrated on March 8 each year around the world, is taken seriously in Cuba where the day is treated as an occasion to show one's appreciation
of the fairer sex. Don't forget!
Terry Fox's Marathon of Hope: March 15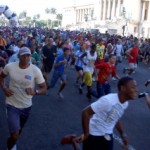 As always, large numbers of children, people with disabilities, sports legends and the general population came up to raise awareness about the fight against cancer. This has the greatest participation of any country in the world with up to 2.3 million people running, walking, rolling and pushing in an inspirational testament to the ideals and stamina of Terry Fox.
French Theatre Festival: Havana March 16-23 , 2014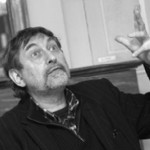 Directed by Serge Sándor, the French Theater Festival will present plays by contemporary authors from France, Belgium, Switzerland and Canada. The organizers have announced the productions Por ahora dudo and La prueba de lo contrario by Swiss playwrights Marie Fourquet and Olivier Chiacchiari, respectively; Juan y Beatriz by Canadian playwright Carole Fléchette; El testamento de Vanda by French playwright Jean-Pierre Simeón; and La pandilla by Belgian playwright Xavier Carrar.
 National Ballet of Cuba: Tarde en la siesta. National Theatre 5:00pm. March 1-22 , 2014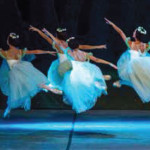 The Ballet Nacional de Cuba announces a concerts program that will be performed in Sala Covarrubias of National Theatre. The program will be made up music by Cuban composers: Tarde en la Siesta (choreographed by Alberto Méndez, music by Ernesto Lecuona), A la luz de tus canciones (choreographed by Alicia Alonso, music by Ernesto Lecuona, Orlando de la Rosa and Adolfo Guzmán), Flora (choreographed by Gustavo Herrera, music by Sergio Vitier) and Impromtu Lecuona (choreographed by Alicia Alonso, music by Ernesto Lecuona).
Cuerda Viva Festival. Havana. March 22-23 , 2014


The best of young Cuban rock, rap and jazz soloists and bands in the annual Cuerda Viva Festival in the Karl Marx Theatre.
Danza Contemporánea de Cuba: March 22-23, 8.30 pm, March 24, 5 pm

The most important contemporary dance agrupation in the country and also a world renowned one performs a new spectacle in the Mella theatre.
International Meeting of Ballet Academies . Havana. March 24 – April 7 , 2014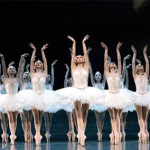 Organized for the first time in 1993, this meeting has made it possible for dancers, teachers and students to become familiar with the technical and stylistic peculiarities of the Cuban School of Ballet through workshops, courses, and methodological and master lessons. Similarly, dancers and pedagogues from other countries have conveyed their experiences in a fruitful exchange with their Cuban colleagues.
Festival Internacional de Música de Cámara. Havana. March 25 – 29 , 2014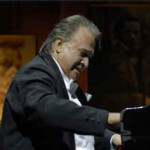 Presided by pianist Frank Fernández, the festival aims to advance the interpretation, development and performance of this form of classical music in Cuba, emphasizing on small format ensembles, as well as the interpretation of Cuban and Latin American music. Tributes will be paid to outstanding exponents of chamber music: Carlos
Fariñas on his 80th birthday; Amadeo Roldán on the 75th anniversary of his death; Frank Fernández on his 70th birthday and 55 years of artistic career; Guido López-Gavilán on his 70th birthday and 45 years of his artistic career; Juan Piñera and Alfredo Muñoz on their 65th birthdays; and Czech composer Antonin Dvorák on the 110th anniversary of his death and the German composer Christoph Willibad Gluck on the 300th anniversary of his birth. Concerts and master classes will be given at art schools by members of the musical ensembles which have been invited to the event.