Some important events to highlight in July to take into account according to your preferences for your next Havana trip. In some cases our tours will incorporate attendance/ participation at these events. If you are unsure whether or not the tour you are considering will incorporate a special event or activity, just 'Ask Us' and we will get back to you straight away – that is the Locally Sourced way!
 National Ballet of Cuba functions
July 5 , 2014 at 5:00 pm Prom function of the Vocational Workshop of Dance Cathedra in the Avellaneda Room of the National Theater.
July 24-26, 2014. Sala Avellaneda del Teatro Nacional Accompanied by the National Ballet of China, the National Ballet of Cuba will present a special concert program with Gisselle (scene from Act II), El pabellón de la peonía, Spartacus, Danzante, Le Corsair pas de deux, Sacrificio and Don Quijote (scene from Act III)
Arte en la Rampa Fair. June 27- August 31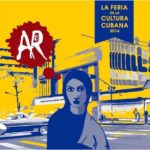 Every year Arte en la Rampa takes place in its usual scenario, the Cuba Pavilion of the capital,  this Expo-sale is recognized as fair given the great Cuban culture integration achieved among numerous entities of the system of culture. According to the information provided to the press, during these two months you can appreciate and acquire handicrafts branches of footwear, textiles, furniture, ceramics, jewelry, lamps, works in wood and marble, among others.
Spanish symphony: From Classic to Flamenco by Irene Rodríguez Company:  July 12 & 13. Martí Theater.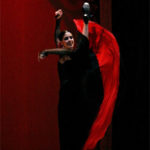 Prestigious Spanish and Flamenco dance company founded by the experienced dancer Irene Rodríguez who had said: "…I am focused on creating new trends that make the Spanish genre evolve, fusing it with everything that will extend the stage language."
Official site
Ballet Lizt Alfonso: Summer Workshops. July, 7-20, July 22 – August 3, 2014. Company Headquarter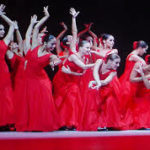 Lizt Alfonso Dance Cuba is a genuine expression of the mixture which identifies Cuban Culture. The company's performances combine, in an original way, elements of flamenco, ballet and contemporary dance with Spanish and Afro-Cuban rhythms. This particular aspect has enabled specialized critics to describe its work as unique and different.
Camerata Romeu Concert. Martí Theatre 6:00 pm July 19, 2014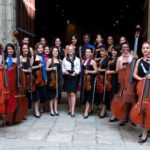 The first female string orchestra in Latin America and in the world only because of their gender, repertoire and stage presence. For her, the best composers of Cuba, Latin America and North America have written works that have been recorded in several phonograms. With this chamber orchestra, Zenaida Romeu has made numerous international tours.
Through July Oceáno Exposition by French Artist Mario Corda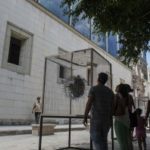 In the Castillo de la Real Fuerza will be open this exposition by all the month. Mario Corda works intensely human and animal figuration and from dissimilar media such as bronze, aluminum smelting and iron, marble, tile, colored glass, lead and resin.
Through July: Julia González 80 años. Museo Nacional de la Cerámica Contamporánea
Exhibition of the work of this important Cuban ceramist—herbariums, flowers, sculptures and vessels— from the beginnings of her career in the 1960s to the present day.
Qva Libre concert Café Cantante del Teatro Nacional. Every Wednesday 5:00pm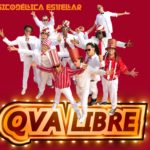 This wildly energetic and committed 10-piece band deservedly swept the boards, winning TV and music business prizes galore, not to mention recording offers from both on and off the island. They also built up such a following that they now regularly fill the favoured Saturday night spots at some of the most popular fusion venues in town. What they have come up with is definitely something new and very fresh, and performed in an irrepressibly funny and exciting way, with 100% high octane energy.
Mayco D'Alma. Every Monday 10:00pm Red Salon of Capri Hotel & Every Thursday 11:00pm in Dos Gardenias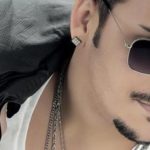 Young Cuban singer who is part of the generation of young performers who are reviving the pop music on the island. His romantic themes are in the top lists of national music in the last monthes.
José Luis Cortés y NG La Banda. Every Wednesday in Casa de la Música de Galiano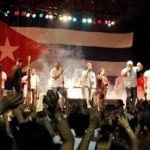 NG La Banda is a Cuban musical group founded by flutist José Luis "El Tosco" Cortés. NG stands for nueva generación ('next generation'). NG La Banda are the creators of timba (a term coined by Cortés), the most important popular dance and music genre of the past two decades. NG La Banda became known as the music of the people, emanating from the barrios and the poorest parts of Havana, yet many intellectuals deemed it too dirty and vulgar to be a valid art form. Cortes became known as "El Tosco" or "Rude Boy" because of his sexual lyrics and unabashed stage and street presence. As a result of NG La Banda's success, many more timba bands sprung up throughout the 1990s. "The intellectuals say that timba is crap," Cortés says."But this is a racist concept. Cuban popular music has always been the music of the people, of the poor barrios, where there are very few whites. This is the music that comes from below, that makes people want to dance. But just because people dance to it doesn't mean it's not as serious as any other serious music. Timba is not your father's, or your grandfather's, Cuban music; not the sweet traditional sounds of the international hit Buena Vista Social Club. Timba is the sound of Cuba now, a rhythmically dense, relentlessly energetic music played by highly skilled musicians for a demanding dance-floor audience, with lyrics that draw from and become part of the language of the streets.
Sur Caribe. Every Monday in Casa de la Música de Miramar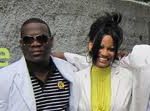 Sur Caribe is a musical group that takes its name from the geographical position of the beautiful city of Santiago de Cuba, located at the south Cuba and bathed by the warm waters of the Caribbean Sea. The orchestra and Ricardo Leyva, his director, cast their lot in 1987. This union resulted in an explosion of popularity that quickly became the most popular band in the city and then in country, keeping in public acceptance until now.