Havana is a city filled of culture and passion. Here are some important events taking place in Havana that we would like to highlight in current December. As part of a tailor made Havana tour, the Havana Tour Company can include some of these events in your Havana tour itinerary. Remember that all of our Havana Tours are accompanied by a local Havana guide. Our guides are passionate about their city and dedicated to showing you the real Havana, away from the crowds.
International Festival of the New Latin American Cinema: December 4- 14, 2014

The Festival promotes and awards those works whose significance and artistic values contribute to enrich and reaffirm the Latin American and Caribbean cultural identity.
The Festival sets up an annual competition in Fiction, Documentary and Animation, Opera Prima, Unproduced Script and Poster. Besides that, the programme includes a showcase of contemporary world cinema, the Industry Sector initiatives as well as meetings and seminars on issues of cultural interest, especially cinema.
Festival Official Site
Feria Internacional de Artesanía: December 6- 21, 2014

The International Handicrafts Fair (Feria Internacional de Artesanía) in offers multiple spaces for the promotion and marketing of the works of artisans and artists, as well as the exchange of experiences between creators and the public. Expo selling, collateral exhibitions, fashion shows, workshops will be among the options to be held during the fair.
PABEXPO hosts the event as a way of expressing identity and cultural diversity of different countries.
International Festival Jazz Plaza. December 17- 21, 2014

With the presence of prestigious figures, there has been an important tradition and international impact of Latin Jazz or Jazz Cubano, where personalities and cultivators of the genre, display their virtuosity and talent. They will appreciate concerts with Cuban musicians and guests, performances of bands, ensembles and soloists. Discussions and debates around gender will be developed in the habitual spaces of the event: Mella, Karl Marx and Bertol Bretch Theater. The main theme will be the 30th anniversary of the Festival Jazz Plaza.
Ballet Lizt Alfonso: presentation. December 19 & 20, 2014. National Theater, 7:00 pm.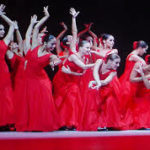 New Year's Eve gala with the performances of dancers from the Lizt Alfonso Vocational Workshops. Lizt Alfonso Dance Cuba is a genuine expression of the mixture which identifies Cuban Culture. The company's performances combine, in an original way, elements of flamenco, ballet and contemporary dance with Spanish and Afro-Cuban rhythms. This particular aspect has enabled specialized critics to describe its work as unique and different.
National Ballet of Cuba functions. National Theater.

Varied program by the Cuban National Ballet and its principal dancers.
December 26 & 27, 8:30 pm.
December 28, 5:00 pm.

January 1st, 2015. Special show dedicated to the Anniversary of Revolution Triumph.

January 3, 4, 9, 10, 8:30 pm.
New Year Eve in Cathedral Square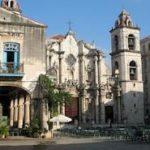 Organized by the also emblematic Restaurante El Patio, and the tourism company Habaguanex, this traditional New Year Eve dinner captures the pebbles that cover the whole square , one of the most beautiful and visited this country. Also it will  be a great dance show with popular Cuban orchestraIssac Delgado.
 Get access to the menu.
The Phantom of the Opera. Every Saturdays & Sundays, 9:00pm,  Old Havana Amphitheater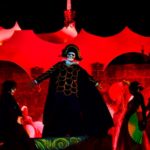 Alfonso Menéndez celebrates his 30th anniversary in show business with The Phantom of the Opera, the famous musical by Andrew Lloyd Webber. Menéndez is responsible for the script, Spanish version and production of the musical.
Rent: Broadway returns to Havana. December 24, 2014, 8:00 pm. Bertol Bretch Theatre.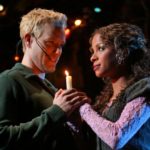 Rent, a rock musical based on Puccini's La Bohème, tells the story of a group of impoverished young artists and musicians struggling to survive and create in New York City's Lower East End under the shadow of HIV/AIDS
Opening on December 24, 2014 at the Bertolt Brecht Theatre in Havana, this Spanish language production,of Rent is being produced by Nederlander Worldwide Entertainment in partnership with the Cuban National Council of Performing Arts and will be the first Broadway musical with a full cast, musicians and first-class production elements to be staged in Cuba in over 50 years.
Centro Cultural El Sauce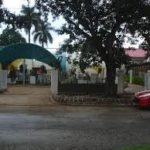 Cultural Place located near Conventions Palace in Havana. El Sauce is made up a restaurant, a handicraft market and a concert space that opens it doors to authentic Cuban music every night.
Every Wednesday 11:00 pm Frank Delgado concert
Every Sunday 5:00 Frank Delgado & Luis Alberto García. La Máquina de la Melancolía show
9/8 Isaac Delgado concert 11:00 pm
23/8 Van Van orchestra concert 11:00 pm
30/8 Robertico Carcacés & Interactivo concert 11:00 pm.
Qva Libre concert Café Cantante del Teatro Nacional: Every Wednesday 5:00pm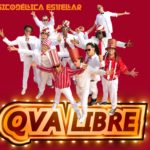 This wildly energetic and committed 10-piece band deservedly swept the boards, winning TV and music business prizes galore, not to mention recording offers from both on and off the island. They also built up such a following that they now regularly fill the favoured Saturday night spots at some of the most popular fusion venues in town. What they have come up with is definitely something new and very fresh, and performed in an irrepressibly funny and exciting way, with 100% high octane energy.
José Luis Cortés y NG La Banda.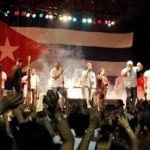 Every Wednesday in Casa de la Música Habana 11:00pm
Every Thursday 11:00 pm. Havana's Music house
Every Friday Casa de la Música Miramar 11:00 pm
NG La Banda is a Cuban musical group founded by flutist José Luis "El Tosco" Cortés. NG stands for nueva generación ('next generation'). NG La Banda are the creators of timba (a term coined by Cortés), the most important popular dance and music genre of the past two decades. NG La Banda became known as the music of the people, emanating from the barrios and the poorest parts of Havana, yet many intellectuals deemed it too dirty and vulgar to be a valid art form. Cortes became known as "El Tosco" or "Rude Boy" because of his sexual lyrics and unabashed stage and street presence. As a result of NG La Banda's success, many more timba bands sprung up throughout the 1990s. "The intellectuals say that timba is crap," Cortés says."But this is a racist concept. Cuban popular music has always been the music of the people, of the poor barrios, where there are very few whites. This is the music that comes from below, that makes people want to dance. But just because people dance to it doesn't mean it's not as serious as any other serious music. Timba is not your father's, or your grandfather's, Cuban music; not the sweet traditional sounds of the international hit Buena Vista Social Club. Timba is the sound of Cuba now, a rhythmically dense, relentlessly energetic music played by highly skilled musicians for a demanding dance-floor audience, with lyrics that draw from and become part of the language of the streets.
Waldo Mendoza in Concert. Café Cantante National Theatre. Every Saturday 4:00 pm.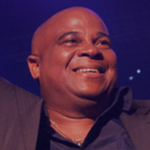 Romantic Cuban singer very renowned in the country and in Latin America by his particular timbre. Contemporary Cuban song has several farmers, including highlights, Waldo Mendoza, singer and songwriter, "without cloth and sequin" has earned a place in the public for their dedication and artistry.