Some important events to highlight in August to take into account according to your preferences for your next Havana trip. In some cases our tours will incorporate attendance/ participation at these events. If you are unsure whether or not the tour you are considering will incorporate a special event or activity, just 'Ask Us' and we will get back to you straight away – that is the Locally Sourced way!
Arte en la Rampa Fair. June 27- August 31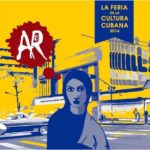 Every year Arte en la Rampa takes place in its usual scenario, the Cuba Pavilion of the capital,  this Expo-sale is recognized as fair given the great Cuban culture integration achieved among numerous entities of the system of culture. According to the information provided to the press, during these two months you can appreciate and acquire handicrafts branches of footwear, textiles, furniture, ceramics, jewelry, lamps, works in wood and marble, among others.
Havana Carnival: August 8-17, 2014
Parades and street parties, colourful costumes, wild dancing and traditional music. This year dedicated to San Cristóbal de la Habana foundation, Aragón Orchestra and Elio Revé. Cubans really know how to throw a party and for several weeks each year they do. The fun and frolicking reaches its crescendo over weekends when the locals put their struggles to one side to bring out the rum and music. Carnival comes with some traditions, like effigies of well known people being paraded along the coastal road, the Malecon, and the gaudy 'faroleros', decorated lamp posts carried aloft by dancers.
Brutal Fest Rock Festival: August 15-24, 2014


Organized by Brutal Beatdown Records with the collaboration of Agencia Cubana de Rock, the long-awaited BRUTAL FEST is the first and most important international extreme music fest in Cuba. It take place twice a year in Cuba: BRUTAL Winter FEST (February) and BRUTAL Summer FEST (August). About 20 rock bands from France, Finland, Switzerland and Italy will be appearing in six provinces during the summer days roaming International Festival Brutal Fest.
Centro Cultural El Sauce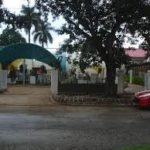 Cultural Place located  near Conventions Palace in Havana. El Sauce is made up a restaurant, a handicraft market and a concert space that opens it doors to authentic Cuban music every night.
Every Wednesday 11:00 pm Frank Delgado concert
Every Sunday 5:00 Frank Delgado & Luis Alberto García. La Máquina de la Melancolía show
9/8 Isaac Delgado concert 11:00 pm
 23/8 Van Van orchestra concert 11:00 pm
30/8 Robertico Carcacés & Interactivo concert 11:00 pm. 
Qva Libre concert Café Cantante del Teatro Nacional. Every Wednesday 5:00pm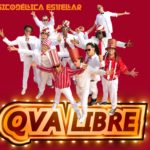 This wildly energetic and committed 10-piece band deservedly swept the boards, winning TV and music business prizes galore, not to mention recording offers from both on and off the island. They also built up such a following that they now regularly fill the favoured Saturday night spots at some of the most popular fusion venues in town. What they have come up with is definitely something new and very fresh, and performed in an irrepressibly funny and exciting way, with 100% high octane energy.
 National Fine Arts Museum: Memorias del surrealismo exposure
Memories of Surrealism is the name of the exhibition of 95 lithographs pertaining to five different series of prints made by Salvador Dalí using different printing techniques: "Les Chants de Maldoror," "Divine Comedy," "Memories of Surrealism," "The Twelve Tribes of Israel" and "Dalí
Interprets Currier and Ives." The pieces belong to the the private collection of Dr. Alex Rosenberg and others.
Casa de las Américas photography exposure: Año fotográfico 2014.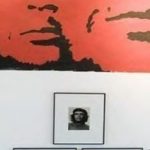 Standing Group exhibition of 80 photographers, mostly from Latin America, as part of the funds of the Arte de Nuestra América Haydée Santamaría's collection.
José Luis Cortés y NG La Banda.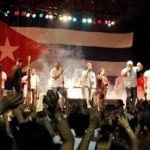 Every Tuesday in Diablo Tun Tun 11:00 pm
Every Wednesday in Casa de la Música Habana 11:00pm
Every Friday Casa de la Música Miramar 11:00 pm
NG La Banda is a Cuban musical group founded by flutist José Luis "El Tosco" Cortés. NG stands for nueva generación ('next generation'). NG La Banda are the creators of timba (a term coined by Cortés), the most important popular dance and music genre of the past two decades. NG La Banda became known as the music of the people, emanating from the barrios and the poorest parts of Havana, yet many intellectuals deemed it too dirty and vulgar to be a valid art form. Cortes became known as "El Tosco" or "Rude Boy" because of his sexual lyrics and unabashed stage and street presence. As a result of NG La Banda's success, many more timba bands sprung up throughout the 1990s. "The intellectuals say that timba is crap," Cortés says."But this is a racist concept. Cuban popular music has always been the music of the people, of the poor barrios, where there are very few whites. This is the music that comes from below, that makes people want to dance. But just because people dance to it doesn't mean it's not as serious as any other serious music. Timba is not your father's, or your grandfather's, Cuban music; not the sweet traditional sounds of the international hit Buena Vista Social Club. Timba is the sound of Cuba now, a rhythmically dense, relentlessly energetic music played by highly skilled musicians for a demanding dance-floor audience, with lyrics that draw from and become part of the language of the streets.
Waldo Mendoza in Concert. Café Cantante National Theatre. Every Saturday 4:00 pm.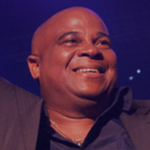 Romantic Cuban singer very renowned in the country and in Latin America by his particular timbre. Contemporary Cuban song has several farmers, including highlights, Waldo Mendoza, singer and songwriter, "without cloth and sequin" has earned a place in the public for their dedication and artistry.