Some important events to highlight in April to take into account according to your preferences for your next Havana trip. In some cases our tours will incorporate attendance/ participation at these events. If you are unsure whether or not the tour you are considering will incorporate a special event or activity, just 'Ask Us' and we will get back to you straight away – that is the Locally Sourced way!
Muestra Joven del ICAIC: April 1-6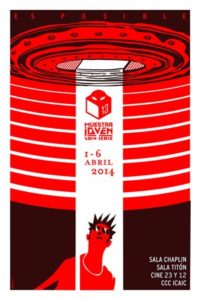 An event for estimulated awareness and consideration of new video/filmmakers and getting into contact with daring and inquisitive works usually produced outside the official production. The competition part of the event is directed at young Cuban filmmakers under 35 who will compete for prizes in the categories of feature film, documentary, animation, music and poster.
Cuba Domadores VS US Knockouts – WSB Final Quarter, April 4-11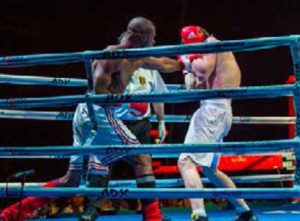 Cuba´s Domadores are the heavyweights boxing team favorites in the upcoming quarter final clash. At the group stage the Domadores dominated, topping with ease the so called Group of Death while the US Knockouts struggled to even make it to the quarter finals.
National Baseball Series Play-off, April 8-17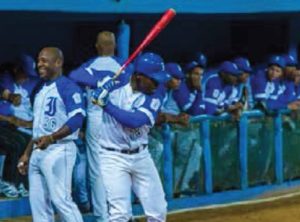 Baseball is one of the biggest Cuban passions no matter age, gender or ideology. This season  four important local teams are fighting in semi-finals to discuss the National Champion title.
International Dance Festival in Urban Landscapes Old Havana: City in Movement, April 9-13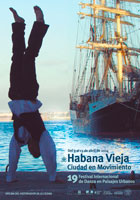 Next days and as usually in April, Old Havana´s squares, parks, streets, museums and even some old houses will be filled with the magic of interpreters, artists (musicians, painters, etc) and choregraphers from different latitudes in the world that as part of the Festival International de Danza en Paisajes Urbanos Habana Vieja: Ciudad en Movimiento will take place with the auspice of Isabel Bustos and her company Retazos. Architecture and movement, history and imagination come together in an affordable, educational and stimulating artistic fact for the daily life of the community.
 Havana International Guitar Festival and Competition, April 21-27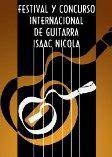 After ten years of interruption, the Havana International Guitar Festival returns. Founded by Leo Browner in  1982, it had been distinguished by its high level of execution regarding the projection of the guitar and so there has been plenty of room for "classical" guitar alongside of popular and folkloric trends as well as other instruments from the guitar family. Many important guitarist are going to participate in this edition, such as  Álvaro Pierri, Hubert Käppel, Joaquín Clerch, Silvio Rodríguez, Jesús Ortega and more.
Tomás Sánchez Solo Exhibition. Contemporary Art Centre Wilfredo Lam, April 10- May 10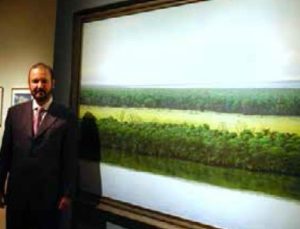 Almost 20 years after having a solo exhibition in Cuba, one of the indisputable masters of Cuban contemporary painting will present his mos recent work in photography with large scale landscape pictures taken in northern Cuba and in Costa Rica.
Ballet Lizt Alfonso: Amigas. April 8, 10-13, 17-19. Karl Marx Theatre 5:00pm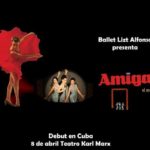 Notorious are the changes that will enjoy public in this show Ballet Lizt Alfonso, who has passed with flying colours from Hamburg, Germany, where it was released in 2011, to the Kingdom of Bahrain, the scene of KM itself, and the main theatres five other Cuban provinces.
Qva Libre concert Café Cantante del Teatro Nacional. Every Wednesday 5:00pm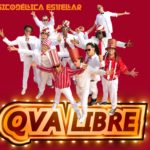 This wildly energetic and committed 10-piece band deservedly swept the boards, winning TV and music business prizes galore, not to mention recording offers from both on and off the island. They also built up such a following that they now regularly fill the favoured Saturday night spots at some of the most popular fusion venues in town. What they have come up with is definitely something new and very fresh, and performed in an irrepressibly funny and exciting way, with 100% high octane energy.
Alexander Abreu & Havana D Primera. Miramar House of Music. Every Tuesday 5:00 pm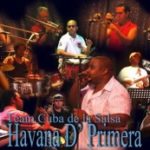 The Cuban timba pure, authentic, not suitable for those seeking palm and mojitos in series pearl of the Caribbean. That's Alexander Abreu and his group, Havana D'Primera, which, as we say in the island, are going strong as anyone. Virtuosos, able to lift both the wildest salsa hearings as to seduce the jazz circles less willing to dance, Abreu and Havana D'Primera debut have a proposal that leaves no one indifferent. To enjoy, never better, because this timba not forgotten.