Our Special Havana Photography Night Tour will run from 1st April 2018 to 15th April 2018
There can be few better destinations to indulge a love of photography whatever your skill level than the Cuban capital. From its neoclassical architecture and iconic vintage cars to the city's revolutionary graffiti and colourfully-clad cigar smoking local residents, there always seems to be a shot in waiting. Add expert tuition in a night setting to the mix and you have an exceptional way to capture the best the capital has to offer on camera.

Our Havana Photography Day Tour will run from 1st April 2018 to 15th April 2018
Each tour begins at 7:15pm and finishes at around 11pm
Private tours are available on request
Expert Tuition from Vincent Long an experienced professional photographer familiar with Havana
The tour begins at  the statue 
of Jose Marti located in the 

Parque Central Square, Old Havana

Havana is a photographer's paradise by day, but by night it takes on an even greater magic and majesty. The soft lighting ensures it's colonial-era buildings take on a wonderful night time glow, while the warm temperatures means residents linger on the streets they call home long into the night.

As the sun sets on another day the city takes on a whole new feeling. Residents return home from work to reunite with extended families or walk a stretch of the winding Malecon promenade, the vintage cars continue their routes around the city looking for custom, and the bars and smoky jazz clubs begin to fill with patrons. You'll see it all on our Havana Photography Night Tour, and capture it for prosperity too with the help of your expert tutor.

The tour begins when you meet Vincent Long, your host and instructor at 7.15pm beneath the statue of Jose Marti in Parque Central Square in the capital's Old Town district. Vincent taught photography in Melbourne, Australia from 2011 until 2015. He has also spent the best part of a decade as part of a dedicated team capturing images of the astonishing beauty of UNESCO World Heritage Sites across the globe, including Old Havana. Vincent considers Havana his second home, so knows the city well.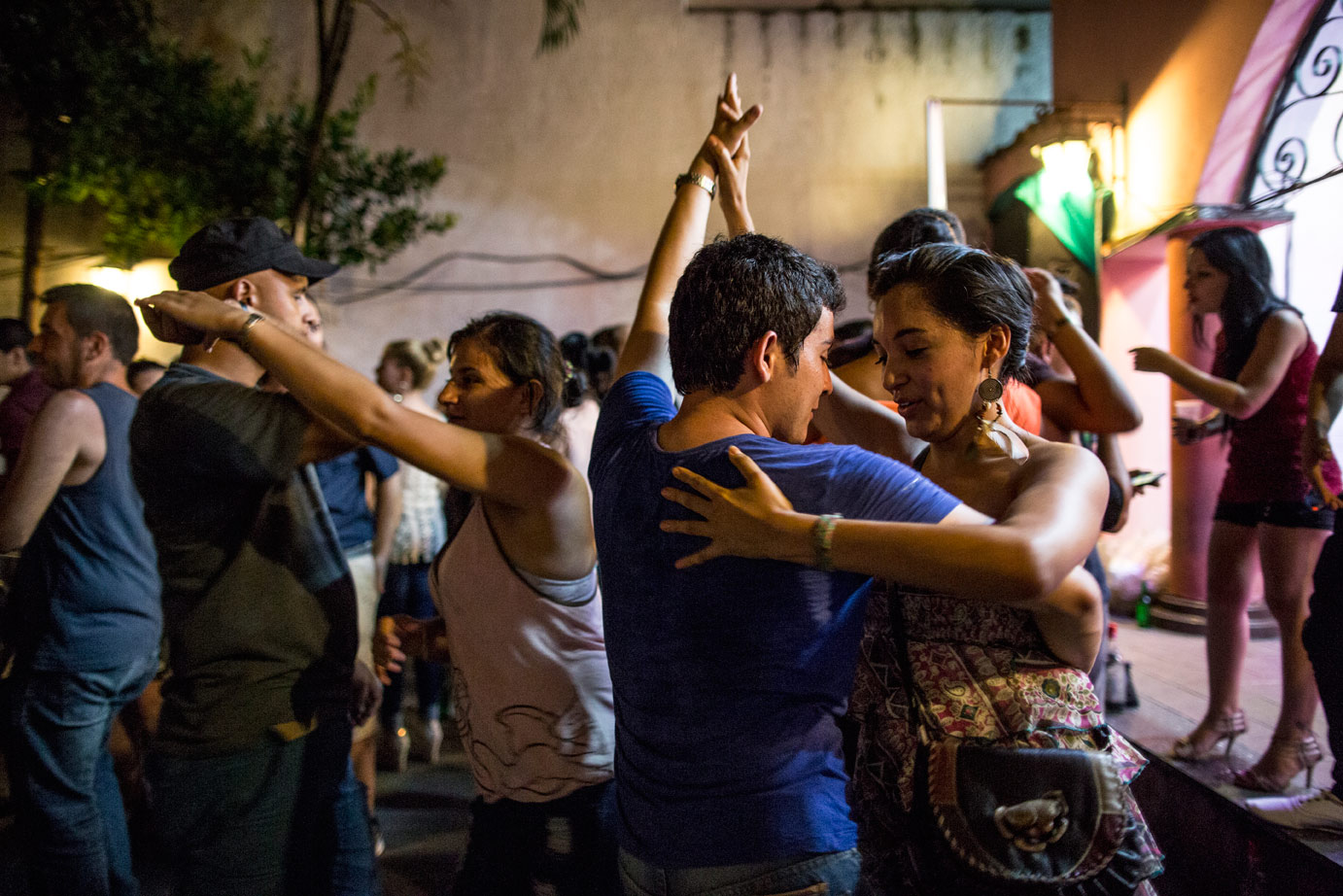 Our Havana Photography Night Tour is ideal for any level of skill, from beginners to experienced enthusiasts
The tour is perfect if you have a desire to take better night photos, and want to go beyond simply using the automatic settings on your digital camera
To get the most out of this tour we recommend bringing a digital DSLR or a camera with manual adjustable settings
With a maximum of just 8 people, you're never going to feel crowded when it comes to finding the perfect position to take a photo or like you are lacking the attention of your guide or tutor (private tours are available on request)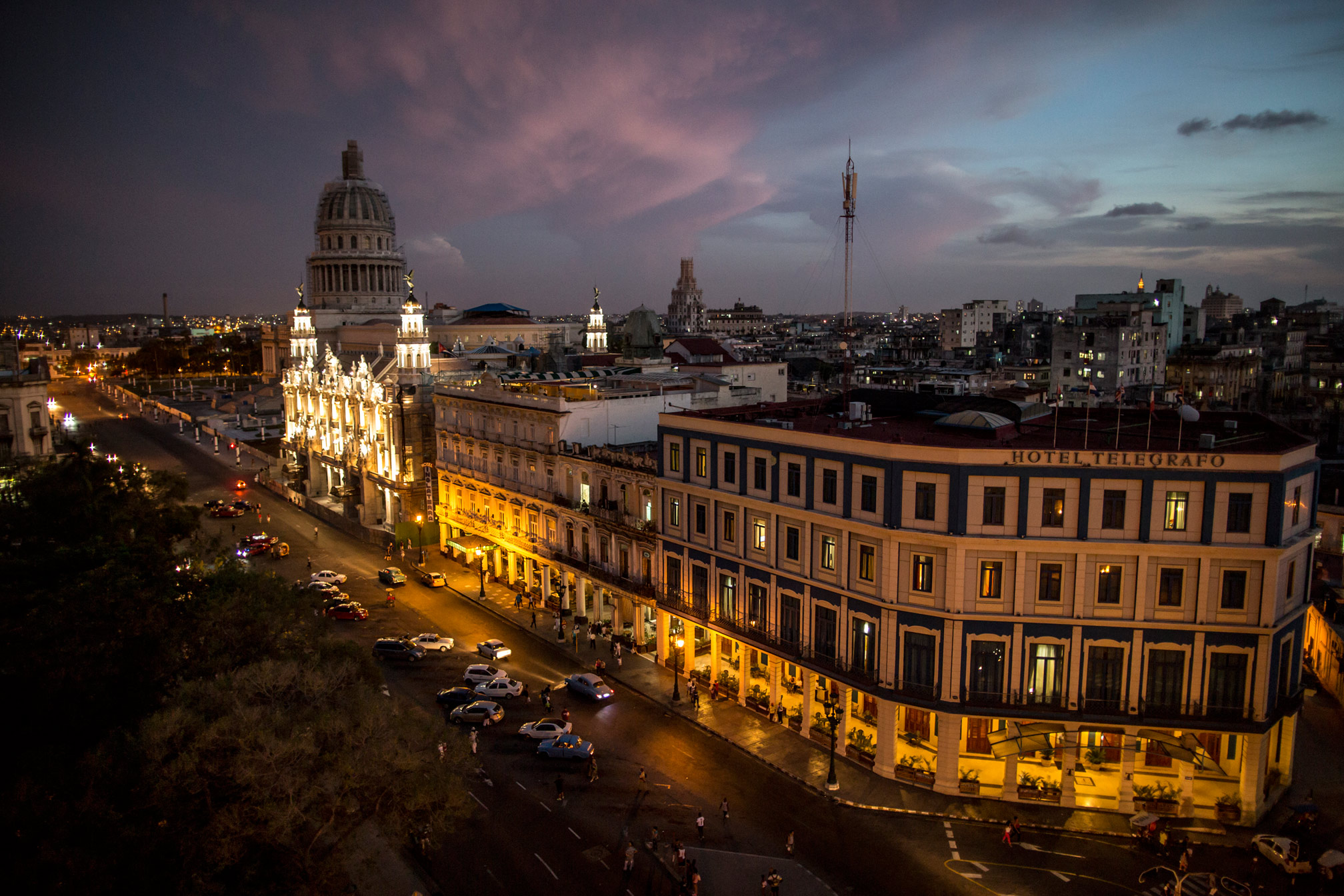 SUPPORTING THE CUBAN PEOPLE
Our day tours are specifically designed to ensure the local people gain as much from the tour as you do. All our tours will:
Patronize privately owned small and family-run businesses
Connect you to local Cubans wherever possible through the itinerary
Eat at locally-owned paladares restaurants when meals are included
Enable you to interact with Cubans from all walks of life and hear their stories first hand
Educate through cultural immersion
Itinerary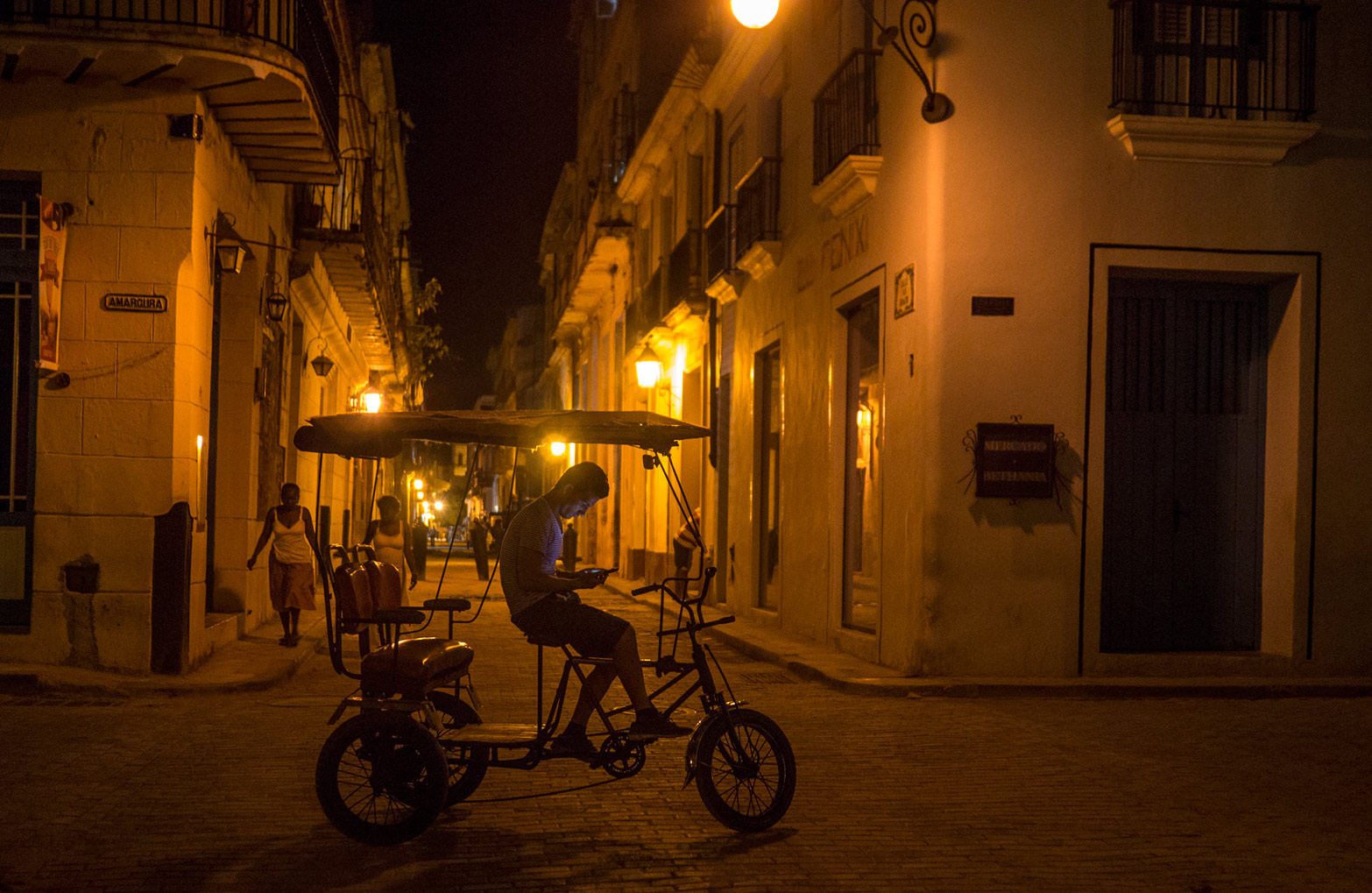 Arriving at the statue of Jose Marti in Parque Central Square in the heart of Old Havana at 7.15pm you'll find your tutor Vincent Long ready to greet you. With 30 minutes before sunset we ask that you arrive on time so you can get the most out of your tour time and get to know Vincent in an unrushed and relaxed manner before heading to your first scheduled photography stop. Vincent will talk you through the tour you're about to experience here, including some hints and tips on the do's and don'ts of photography in Havana.
This first stop is a short walk away and several feet up on the rooftop of the Parque Central Hotel or Hotel Saragona for shots of the neoclassical El Capitolio and Gran Teatro buildings as the sun sets and the city settles into night. The height gives you great uninterrupted views of these buildings. El Capitolio has played an important part in the history of both Havana and Cuba as a whole, and was the seat of government until Castro's revolution in the late 1950s (it's now home to the Cuban Academy of Sciences). The Gran Teatro, by contrast, has had a more artistic history, and is the home of the Cuban National Ballet and its annual international festival.
After around an hour of photography, tuition, and informed comment your guide will lead you from the rooftop of the hotel to ground level for the short walk to the Malecon seafront path, used by Cubans in the evening as a place to promenade with family and friends, and to see and be seen. It's a 15 minute direct walk, but you will be given plenty of time to stop and practice what you've already learnt from Vincent along the way.
You'll arrive at the Malecon at about 9pm, when darkness has settled over the city, and be guided as to how to capture the lighting of the seafront after dark and the lively night street scenes of locals enjoy the warm evening air that you will encounter.
About 45 minutes later it will be time to head back into Old Havana in order to capture local night life in the district's public squares and side streets. You'll learn the art of capturing unexpected images of what you stumble upon while walking, and you never know what you might end up capturing, but with luck you'll encounter the old men of the area playing dominoes, bici taxis (bicycle rickshaws) making their way around the streets, and locals out and about enjoying each other's company.
At 10.30pm you'll be guided through Plaza Catedral and Plaza Vieja for a summary of all you have learnt during the tour over refreshments. You'll be able to take in the grand homes that frame Plaza Vieja, paying particular attention to the balconies. This was once one of the wealthiest parts of the city, and it was a distinguished status symbol to have your own balcony from which you could watch the comings and goings in the square.
You'll then be free to keep photographing on your own throughout the night, or you might just be tempted to return to your hotel or casa and get some well-earned sleep. Being in the heart of Old Havana at the end of our Havana Photography Night Tour, it will be a short walk to the hotels or casas in the area. If you are based further out, or simply don't fancy the walk, you'll be able to catch a taxi back to your dwellings for roughly 5 – 10 CUC.
Inclusions and exclusions
Duration
Approximately 4-5 hours
Start
Parque Central Square at the statue of Jose Marti, Old Havana
Finish
Plaza Vieja, Old Havana
Group size
2-8
Transport
Walking Tour
Inclusions
Expert Tuition from Vincent Long
1 x Farewell drink
Exclusions
International flights, all lunches and dinners (unless specified), travel insurance, accommodation, visa & passport costs, drinks, tips, optional activities, airport taxes