Tour Havana with us and visit the Plaza de la Revolución. Perched on Catalanes Hill and towering above the city, this is Cuba's political centre and represents a revolutionary past that will never be forgotten.
THIS FULL DAY HAVANA TOUR DEPARTS EVERY DAY AT 9:00am
THIS FULL DAY HAVANA TOUR COMMENCES AT A LOCATION VERY CLOSE TO THE PARQUE CENTRAL SQUARE IN OLD HAVANA
GROUP BOOKING DISCOUNTS AVAILABLE – ENQUIRE TODAY
Tour Havana with us and see the best the Capital City has to offer! Discover Havana's secrets by exploring its crumbling colonial buildings and learn about its revolutionary past.  Cruise the Malecón in a famous classic car and visit the cemetery of Colon, an historical catalog of the forces that shaped Havana's past.
English-speaking, local Havana tour guide
Soak up the street theatre in Old Havana
Stroll by the Museo de la Revolucion and Revolution square to learn about Cuba's revolutionary past
Visit the historical city squares: plaza de la catedral; plaza de armas; plaza san francisco de asis; plaza vieja
Stop to take photos and admire the architecture at many of the city's most famous sights
Tour Havana by Classic Car
Visit the famous Colon cemetery
Take in the rich architecture of Miramar
Admire the view at La Torre in Havana Vedado
All Old Havana hotels and Casa's are a short walk from the Parque Central Square in Old Havana. Otherwise you  can easily take a taxi from your hotel in other areas of Havana to the Parque Central for between 5 and 10 CUC.
Itinerary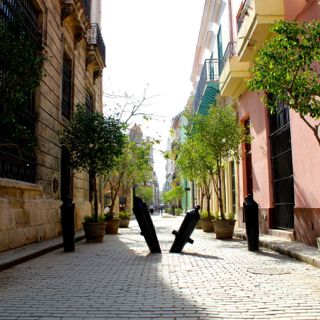 MORNING
In the morning you will meet your Havana tour guide outside the Hotel Inglaterra in Old Havana to begin the full day Havana tour. The tour starts with a walking tour of Old Havana which will include highlights such as Plaza de Armas, El Templete,  La Catedral San Cristobal de la Habana and the Museo de la Revolucion. For most visitors when they tour Havana with us, it is the street theatre and daily commotion of every day life that is the ultimate highlight.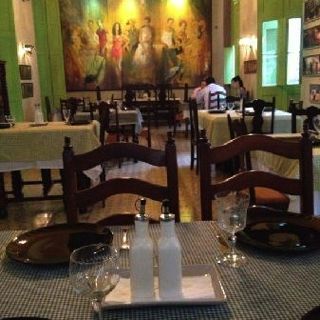 LUNCH
The tour stops for lunch in Old Havana. This is a fantastic opportunity to experience Cuban hospitality. This is a great time to ask all those burning questions to your Havana tour guide over a relaxing lunch.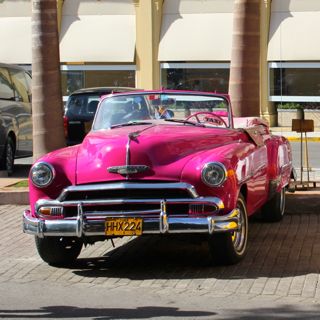 AFTERNOON
The classic American car is synonymous with Havana and its history. This iconic mode of transport is the perfect way to tour Havana and a very different side of the city. Here you will be chauffeured around some of the most famous areas of Havana including New Havana, Old Havana, the affluent neighbourhood of Miramar and the famous cemetery of Colon.
Then it is time for a farewell drink with your Havana tour guide, with wonderful 360 degree views of the city at La Torre in Havana Vedado.
The Full Day Havana Tour finishes back at the Parque Central Square at around 4pm
Inclusions and exclusions
Duration
Approximately 7 hours
Start
Corner of Paseo de Marti and Boulevard de San Rafael
Finish
Corner of Paseo de Marti and Boulevard de San Rafael
Group size
1-12
Transport
Walking tour, taxi and chauffeured Classic American Car
Inclusions
Services of an experienced English speaking local Havana tour guide
Lunch with one drink included at a authentic local Paladar
Chauffeured Classic American Car to tour Havana
One drink at La Torre in Havana Vedado
Exclusions
International flights, all lunches and dinners (unless specified), travel insurance, accommodation, visa & passport costs, drinks, tips, optional activities, airport taxes