We want you to have the best possible introduction to the city, to get to know her like a friend. And trust us, your introduction to Havana will be the beginning of a long and beautiful friendship.
This is why our full day Havana tour is such a perfect way to get to know Havana. You get to see the things that the city is famed for, as well as a few hidden gems, allowing you to gain a true sense of Havana's remarkable cultural identity.
THIS FULL DAY HAVANA TOUR DEPARTS EVERY DAY EXCEPT MONDAY AT 9:00am
THIS FULL DAY HAVANA TOUR COMMENCES FROM THE MAIN ENTRANCE OF GRAN TEATRO DE LA HABANA (PRADO #458 between SAN RAFAEL and SAN JOSE) 
GROUP BOOKING DISCOUNTS AVAILABLE – ENQUIRE TODAY
Havana will overwhelm you, in the best possible way. Your time in the Cuban capital will be a sensory overload like nothing you've ever experienced before. The city has such an unrivalled vibrancy and bustles with life, making it feel like no matter how much time you spend here, it won't be enough to see everything that Havana has to offer.
English-speaking, local Havana tour guide for the duration of your Havana tour
Tour the impressive Gran Teatro de la Habana*
Amble along the Paseo de Martí to take in Havana's refined past
Explore Teniente Rey in Havana's Old Town
Rafael Trejo boxing gym* (closed over the months or June/ July and August and substituted with another activity like Almacenes de San José or Fine Arts Museum)
Lunch at an authentic Paladar is Havana
Visit Chinatown and Callejon de Hammel
Classic Car to El Morro
Mojito making lesson on a roof-top in Old Havana
* Please note that on occasions, some of the activities mentioned might be closed to the public. On these occasions, the guide will look to find suitable alternatives on consultation with the group members.
Supporting the Cuban People
All of our tours fulfil the following criteria:
– Patronize privately owned small businesses in Cuba
– The itineraries are designed to expose you to the local Cuban people and steer funds toward its citizens.
– Where meals are included, your tour will eat at a Paladares (privately run restaurants)
– You will have the chance to interact with Cuban's from all walks of life, having a chance to hear their stories, and share your own.
– Our tours are designed to be educational, with people-to-people interaction  and cultural immersion a priority.
Itinerary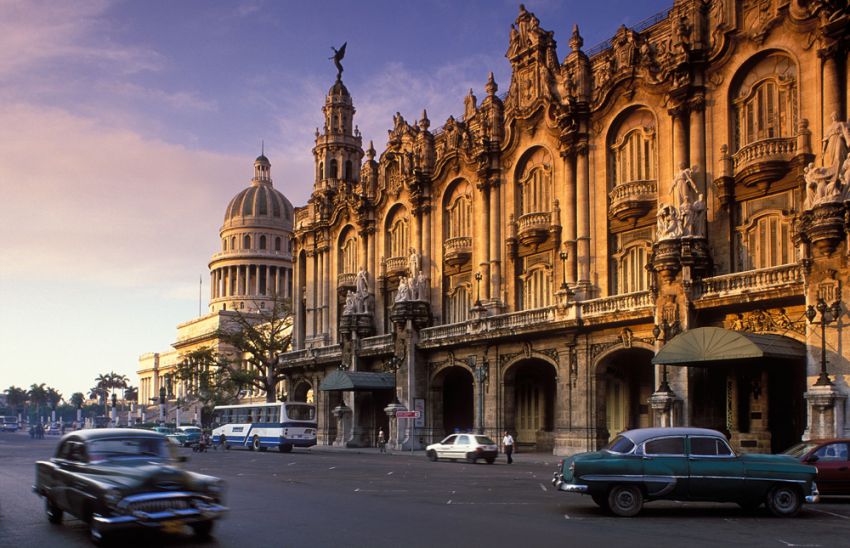 A Tour of the Gran Teatro de la Habana
Your Havana tour will start at 9am at the main entrance of the Gran Teatro de la Habana, the awe-inspiring "Great Theatre" of Havana. First opened in 1915, the theatre is home to Cuba's National Ballet company and many other touring companies and festivals. The facade of the building gives it a dream-like quality, with many embellishments and hidden treats.
You will want to spend some time simply examining the exterior of the building (and snapping more than a few photos) before touring its impressive interior. You should make the time to see a show here while you're in Havana, since to see a world class performance in such a venue is simply a once in a lifetime chance.
* Please note that on occasions the Gran Teatro closes for visitors without warning. On these occasions the guide will look at other alternatives such as the Museum of the Revolution or Museum of Fine Arts.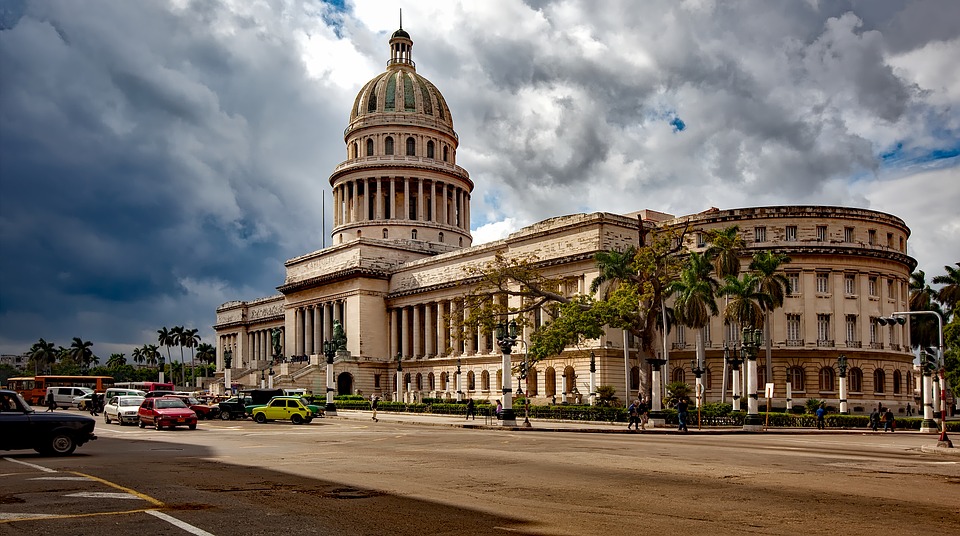 Exploring What Is Perhaps the Most Beautiful Street in Cuba
Next up on this Full Day Havana Tour, you will have the opportunity to amble along the Paseo de Martí to take in Havana's refined past. This elegant tree-lined boulevard was laid out back in 1772 under the guidance of Don Felipe Fonsdeviela y Ondeano, who was Cuba's Governor and Captain General at the time. Many of the current features were added in a major overhaul from 1925 until 1929, which was overseen by famed French landscape architect Jean-Claude Nicolas Forestier (and lovingly maintained since then).
The Paseo de Martí was in fact Havana's first paved street. To live here was the ultimate status symbol, and while many of the mansions that lined the street are still here and have been restored, many of them are still in a fascinatingly ramshackle state. The Paseo also leads to the impressive National Capitol Building (known as El Capitolio). It has more than a passing resemblance to the Capitol Building in Washington DC (although like its US-based doppelganger, it was in fact modelled after the Panthéon in Paris).
It has an austere beauty and served as Cuba's seat of government from 1929 until 1959. It lost its purpose in the years after the Cuban Revolution although plans are underway to return it to service as the home of Cuba's National Assembly.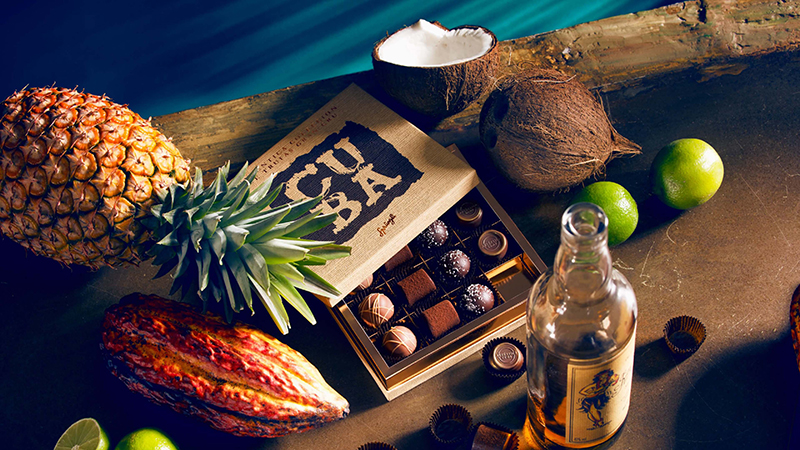 Old Meets New
Next we'll take a leisurely stroll along Teniente Rey in Havana's Old Town (La Habana Vieja). This is where contemporary Cuba can be seen, an acknowledgement of modernity that still retains the old charm that the city is known for. After brief flirtations with private enterprise in the past, it's now much easier for Cubans to start their own businesses, and it's on Teniente Rey where much of this interesting innovation can be observed.
There will be time to stop and browse at many of the stores and small handi-craft markets, as well as the sublime and newly renovated Plaza del Cristo.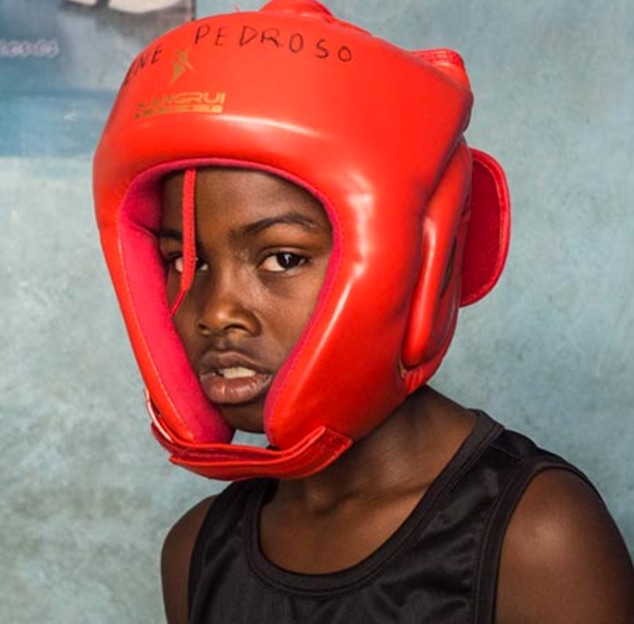 A Hidden Gem in Old Havana*
In addition to dancing, cigars and sensational cocktails, the sport of boxing is part of Cuba's cultural identity. Nowhere is this more evident than when we take you to see the Rafael Trejo boxing gym. World class athletes might spar in the main ring while children refine their own moves alongside them under the watchful eyes of trainers.
It's a deeply interesting hidden gem in Havana's Old Town and is a part of the city that many visitors overlook. Incidentally, if you have time you might wish to return to the boxing gym in order to actually train. Boxing lessons in Havana will certainly make for a happy, if unexpected memory.
* Please note that the boxing gym is closed on weekends and over the months of June, July and August. Instead of the Boxing Gym, the guide will take participants to another activity in Old Havana such as the impressive Fine Arts Museum or Almacenes de San José Arts and Crafts Market)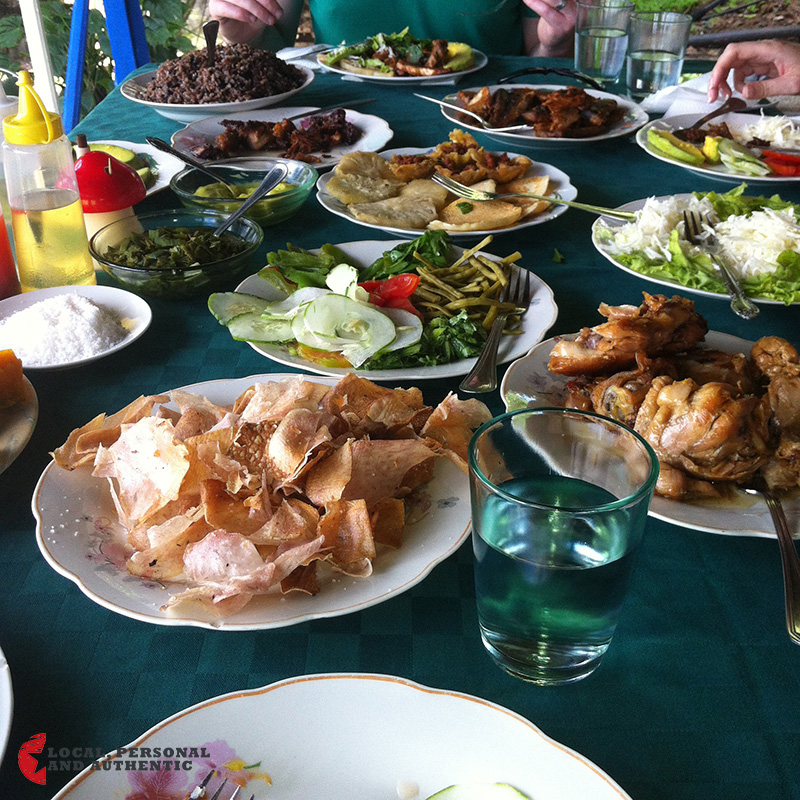 Lunch at an authentic Paladar
Next up is lunch at an authentic Cuban Paladar, where you can experience a new wave of Cuban entrepreneurship in action.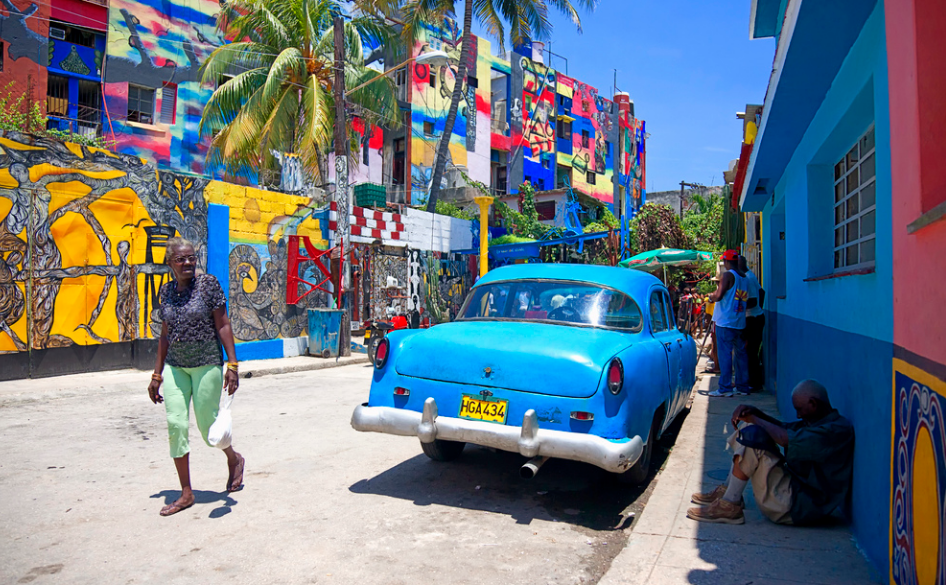 Barrio Chino de La Habana and Callejón de Hamel
Havana once had a vast Chinese community and while the community might not have the numbers it once did, Havana's little-known Chinatown is a sight you'll want to see. We'll take a fun bicitaxi ride here. It's not really a secret, and yet it could be considered to be a hidden side of the city since many visitors are simply unaware of its existence. The Barrio Chino de La Habana flourished when many Chinese people came to Cuba from the US in the 19th century, seeking to escape the discrimination that was prevalent in the US.
This situation reversed itself in the 1950s and 60s when many families opted to leave after the Cuban Revolution. It's still the focal point of Cuba's Asian community with a number of stunning restaurants and stores selling odd little trinkets. The area was rejuvenated in the 1990s and is now a fascinating insight into one of the cultures that has shaped the identity of Havana.
It's then just a short distance to the Callejón de Hamel, a psychedelic side of Havana that encapsulates the creative spirit of the city. It's essentially a street where a number of artists live and work, with their work actually spilling out onto the street. There are wonderfully lurid murals and street art, and the whole place has a unique atmosphere that is undeniably Havana. The frequent performances from street musicians also helps to set the scene.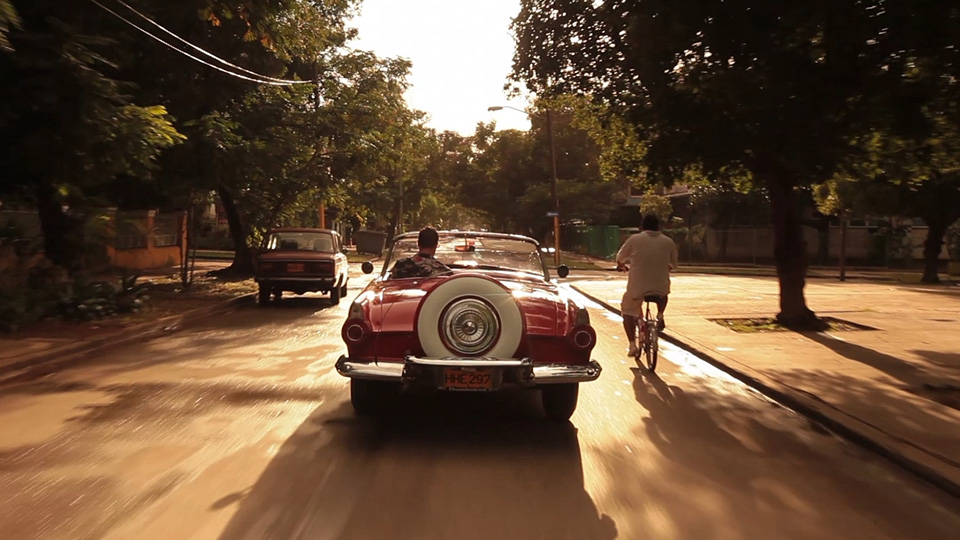 A Classic Car to a Classic Building
No trip to Havana is complete without a ride in one of the city's classic cars which proudly and somewhat loudly prowl the streets. We'll travel in one to get to our next destination, the Castillo de los Tres Reyes Magos del Morro, which is simply known as El Morro.
It's a fort that was built to protect the fledgling city of Havana from the many pirates and hostile foreign forces that have coveted the city numerous times throughout its wonderfully turbulent past. It dates back to 1589 and was Havana's first line of defense for centuries. The fort itself is stunning to behold and also offers some great views of the city.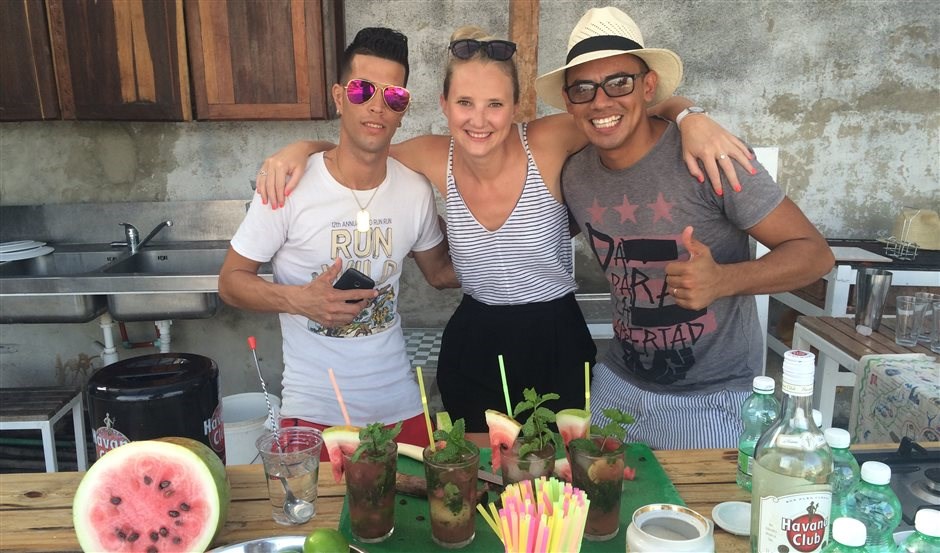 Cocktails Above the City
Finally you'll get to learn a skill that will impress your friends and family when you reluctantly leave Cuba. We'll take you to a rooftop bar in Havana's Old Town that makes a mean mojito (or a non-alcoholic alternative). You'll be taught how to make a classic Cuban cocktail with an unbeatable view over the rooftops of the city.
You will probably be more interested in actually tasting these drinks, and any plans you might have had for the rest of the day might be cheerfully abandoned as you decide to stay put and watch the sun go down over this magnificent city, with a magnificent drink in your hand.
Inclusions and exclusions
Duration
Approximately 7 hours
Start
Main entrance to the GRAN TEATRO DE LA HABANA (PRADO #458 between SAN RAFAEL and SAN JOSE)
Finish
Plaza Vieja in Old Havana
Group size
2-12
Transport
Walking, bici-taxi and chauffeured Classic American Car
Inclusions
Services of an experienced English speaking local Havana tour guide
Lunch with one drink included at an authentic local Paladar
Chauffeured Classic American Car tour in Havana
1 x drink on roof-top (cocktail making lesson)
All entry fees
Exclusions
International flights, all lunches and dinners (unless specified), travel insurance, accommodation, visa & passport costs, drinks, tips, optional activities, airport taxes